Here is a project I have had in mind for probably about a year. I finally got so annoyed with stuff all over my car that I set out to actually do the project this weekend. With L being sick sleeping most of the weekend and C with is grandparents, I had plenty of time.
I use to have these ugly faded seat back covers. I always thought they needed pockets in them, but they were also a bit too small and the ties at the top were a bit too far apart. See how it pulls and makes it bunch up? So, I decided to make custom seat back covers.
L went shopping with me Friday just before she got really sick and picked out her fabric. She was totally set on this pink with polk-a-dots. It actually was great because it went well with the black for the cover. I picked C's fabric, blue and black are his favorite colors. But, I really don't think it matters because he is just so excited to have pockets. He LOVES pockets.
Look at that mess on the floor! Then, look how nicely everything has it's place.
Again, another mess in-between seats where the jackets are kept... Until now, there is a nice pocket just perfect for that jacket.
Here is a picture of both seat back covers. C's bottom pocket is a bit heavy, so I may add some boning to the back behind the bottom pocket.
Yes, L has tissue and C has an extra pocket for toys because L is constantly asking me for a tissue. She can't stand having anything in her nose and blows it probably about once every car ride.
Look what I made with just some of the scraps of fabric...
Isn't it lovely boy bias tape? Plus, I still have a ton of fabric left over.
I am linking with: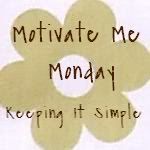 This project was featured on: